Praise from Diversity and Human Resources Directors
Human Resource & Diversity Director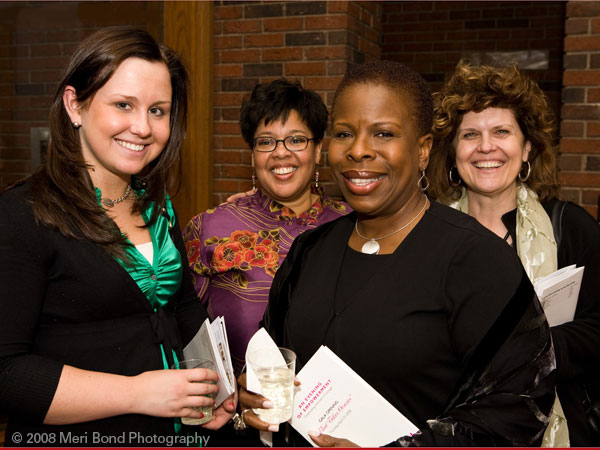 As part of our Human Resources sponsored Diversity Series, I am so glad we brought That Takes Ovaries. The program was amazing and the response from the audience was nothing short of a movement to embrace, affirm, share and discover our connectedness through stories of courage, wit and sheer determination. I recommend this program to any organization interested in building more effective teams.
Linda Cunningham, HR & Diversity Director
University of Nebraska Medical Center, Omaha, NE
• • •
Diversity Program
We at Diversity Initiatives were named Educational Program of the Month because of our presentation of That Takes Ovaries. We look forward to future collaborations with your organization in hopes of providing our students with events that challenge them to seek opportunities of cultural immersion. We want them to experience life as culturally competent citizens and your event has helped us achieve that goal.
Jelisa Sinn-Braswell, Grad Assistant, Diversity Initiatives
Office of Student Activities
Christopher Newport University, Newport News, VA
• • •
Diversity Director
The TTO event went great! We had a very good turn out of women from our campus who truly engaged in the program and message. The event was well received and I think it was very therapeutic and motivational for those who attended. Thank you for working with us to bring your program to our campus! Thanks again for an awesome experience!
Dr. Jamie R. Riley, Director
Office of Diversity & Inclusion
Longwood University, VA
• • •
Multicultural Affairs Coordinator
After our That Takes Ovaries event, participants came up to me to say how great they felt about sharing their stories of courage with the audience. It was something they'd always wanted to do, but hadn't had the courage. Somehow they felt empowered and brave enough to do it at this event. I would definitely recommend this program!
Morayma James
Coordinator of Multicultural Affairs
Lynn University
• • •
Corporate Outreach Director
That Takes Ovaries changes the way women look at themselves because it challenges the notion of the weak, innocent female. This is a must-do-must-see for all students.
Kathleen Archambeau, Director
Corporate Outreach
Holy Names University, Oakland, CA
• • •