Praise from That Takes Ovaries event organizers
As part of our Human Resources sponsored Diversity Series,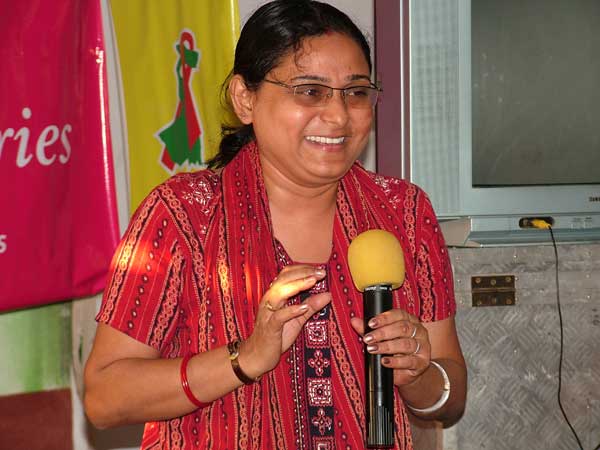 I am so glad we brought That Takes Ovaries. The program was amazing and the response from the audience was nothing short of a movement to embrace, affirm, share and discover our connectedness through stories of courage, wit and sheer determination. I recommend this program to any organization interested in building more effective teams.
Linda M. Cunningham, Diversity Director
University of Nebraska Medical Center, Omaha, NE
• • •
We wanted an event that would be a big culmination to International Women's Week at Stanford University. That Takes Ovaries was just what we were looking for – vibrant, intelligent, challenging, hilarious, and completely unabashed. We loved it! Genuinely inspiring.
Mitali Thakor, Stanford University Undergraduate
Co-President of Promoting Women's Health and Human Rights
• • •
We at Diversity Initiatives were named Educational Program of the Month because of our presentation of That Takes Ovaries. We look forward to future collaborations with your organization in hopes of providing our students with events that challenge them to seek opportunities of cultural immersion. We want them to experience life as culturally competent citizens and your event has helped us achieve that goal.
Jelisa Sinn-Braswell, Grad Assistant, Diversity Initiatives
Office of Student Activities
Christopher Newport University, Newport News, VA
• • •
Electrified the audience, and over a month after her visit to our campus, my students still make references to "That Takes Ovaries" – an excellent presentation and a fantastic book! I gave it to my senior seminar to read.
Dr. Arlene Holpp Scala, Chair
Women's Studies Department
William Paterson University, Wayne, NJ
• • •
The TTO event went great! We had a very good turn out of women from our campus who truly engaged in the program and message. The event was well received and I think it was very therapeutic and motivational for those who attended. Thank you for working with us to bring your program to our campus! Thanks again for an awesome experience!
Dr. Jamie R. Riley, Director
Office of Diversity & Inclusion
Longwood University, VA
• • •
The whole event was more than I expected. The feedback from the students was overwhelming. They have all asked that we have That Takes Ovaries back again.
Joann McGee, Director
Student Service Center
Menlo College, CA (presented four times at this college)
• • •
Extremely sharp. Able to transform even the shy, anxious students. It was amazing. The students raved about it!
Josie Arce, Professor
San Francisco State University, CA
• • •
The experience was amazing. Stories told by the student participants were equal parts funny, touching, eye-opening, moving, and uplifting. I myself left feeling empowered and knowing that I was most definitely not alone – can't recommend a better way to spend an evening!
Meshell Johnson, Assistant Professor
Univ. of California San Francisco Medical Center
• • •
Such an empowering, successful, amazing night!
Clara Magliola, Professor
Department of Sociology
Chapman University, CA
• • •
What a wonderful event. Couldn't have been more inspirational, warm, loving, and inclusive. Created an environment that was safe for students to tell long-held stories. I am very happy that it all worked out so splendidly.
Dr. Jane Dickie
Women's Studies
Hope College State University, MI
• • •
That Takes Ovaries will be the standard by which other events are measured. A wonderful, clear message of empowerment and the overcoming of life struggles touches women and girls of all ages. Faculty and students continue to talk about the That Takes Ovaries event.
Susan A. LaRocco, Ph.D., RN, Associate Professor & Coordinator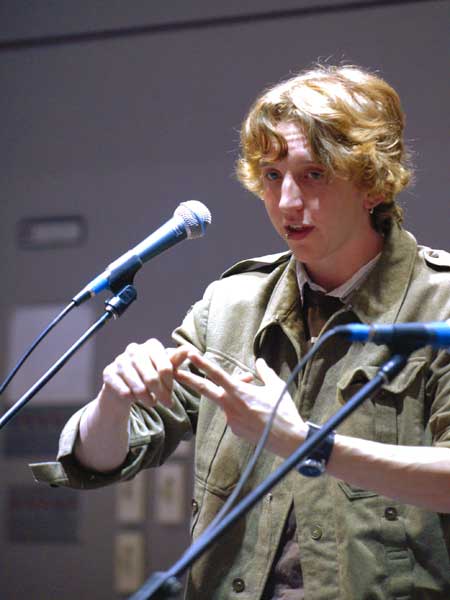 Women's Studies
Curry College, Milton, MA
and
Heather A. Curtin, Administrative Assistant
Division of Nursing
Curry College, Milton, MA
• • •
We love That Takes Ovaries! Every year, Amnesty International Australia organizes a campaign that focuses on ending violence against women. We use a That Takes Ovaries event to end the campaign on a high note. Celebrating women and the bold things they do in the face of violence provides a boost to all of us!
Sasha Jesperson, Community Campaigner
Amnesty International Australia
• • •
Our [TTO] event was a complete success. After much crying and laughing, I think every woman left knowing her heroic deeds, and acknowledged aloud that anything is possible. I would say that Rivka has forever changed our little old town of Gilroy. We are just one of the multitudes of places thatRivka has sparked this vision of courage and hope – she understands that every woman is a visionary who can succeed. Rivka's work, the book and the open mike movement, is a tool for lasting social change. She has taken the written word and given it voice – and expanded that to give others who do not usually have a voice (or a voice that is heard) – a platform for sharing their own stories.
Patricia Caradonna, Community Advocate and C.E.O
Wild Rose Cultural Center
Gilroy, CA
• • •
The message of That Takes Ovaries, to lead a bold life, is a crucial message for teens.
Jenny Amory, Executive Director
Women Express/Teen Voices magazine
• • •
At our High School event, girls went away feeling empowered, proud to be female.
Judy, organizer of TTO event
Cambridge Rindge and Latin High School
• • •
I highly recommend That Takes Ovaries – 100 percent!
Barbara, organizer of TTO event
Kenya Community Center for Learning, Nairobi, Kenya
• • •
The model of empowerment that That Takes Ovaries uses with women and girls around the globe has been very helpful to us here in our women's centres situated around India, and in our work to help end sex trafficking on the India-Nepal border. The That Takes Ovaries model that we are still using here in India, long after Bobbi has left is replicable and perhaps universal, and works well both in urban and rural communities. We encourage other NGOs and women's organizations around the globe to work with Bobbi Ausubel and TTO.
Ruchira Gupta, Founder & President
Apne Aap Worldwide, India