Who we are
Rivka Solomon, MS, is a writer, playwright, organizer and rabble-rouser. She edited the book That Takes Ovaries: Bold Females and Their Brazen Acts (Random House/Three Rivers) and co-wrote the play of the same name. As the founder/director of the organization That Takes Ovaries (TTO), she is coordinating a unique global initiative of community-oriented TTO and Leading a Bold Life (LBL) open mikes, plays and fundraisers, resulting in 800+ TTO and LBL events held to date. Her writing has appeared in U.S. magazines, newspapers and anthologies, and has aired on radio broadcasts. Her play has been produced around the U.S. and the globe. Since darn near babyhood, she has been a women's rights advocate. Separately, Rivka is also an advocate for ME/CFS patients, a neuro-immune disease that has left her homebound and bedridden for much of the past two decades. She started the community-based TTO and LBL open mike events for two reasons: Because she could not leave bed to conduct a usual author book tour and yet still needed to promote her just-published book, and because the TTO events would embrace the philosophy behind the book – the empowerment of women and girls and the encouragement of their leadership.
---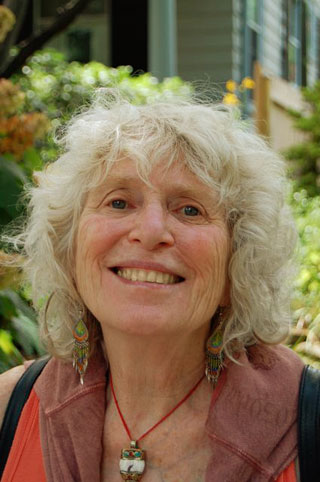 Bobbi Ausubel, MFA, is a book contributor to That Takes Ovaries, co-playwright of the play of the same name, Artistic Director of the That Takes Ovaries (TTO) organization and an international TTO and Leading a Bold Life (LBL) trainer who leads women's empowerment and all-gender empowerment events and workshops, including with prostituted women and girls in red light districts and underdeveloped areas of Asia, Africa and South America. Bobbi is also a Registered Drama Therapist, theater director and drama consultant, including in public schools. She was a leader in the Second Wave of the Women's Movement, and is now featured in the book Feminists Who Changed America. She co-wrote and directed the first play inspired by the modern feminist movement in the U.S. in the 1960-70s, titled How to Make a Woman. She now brings with her the unique perspective of someone who was active in – not just witnessing – the evolution of the U.S. women's movement over the last few decades. Previously, she taught acting for fifteen years at the Boston Conservatory, where she was Chair of the Theater Division.
---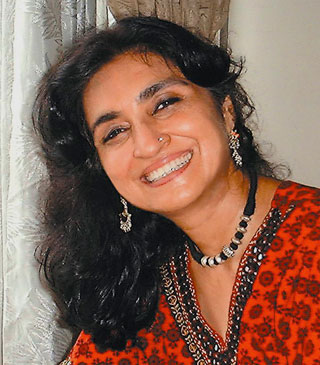 Mira Kakkar, our India Coordinator, conducts That Takes Ovaries (TTO) women's empowerment events and Leading a Bold Life (LBL) events and workshops in a variety of venues, from five star hotels to college campuses to the U.S. Consulate in Kolkata to NGO centers, including centers for women in prostitution. Her TTO and LBL events were co-anchored/hosted by celebrities and dignitaries, including politicians and actresses, and have been held as part of Int'l Women's Day events and the International Fortnight Protesting Violence Against Women and Girls. They have been co-sponsored by the West Bengal Government and NGOs, such as Oxfam, Seagull Foundation, Swayam and Thoughtshop Foundation. Mira's TTO events have been attended by women from all walks of life, including students, professionals and prostituted women who live in the Red light Districts. Mira also specializes in writing, storytelling, advertising, publishing, communications and social activism. As the initiator of the NGO Thoughtshop Foundation, Mira and her team focus on creating new and effective ways of dealing with social issues, with the aim to educate, motivate and empower for social change. As an advertising and communications person, her multi-media campaigns have been instrumental in starting mass movements.
---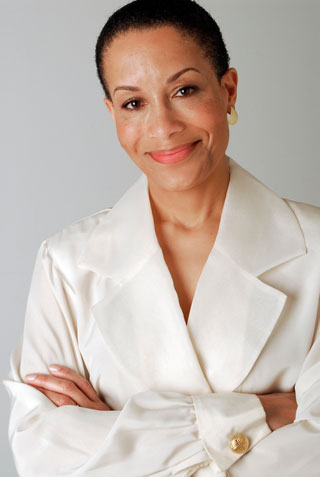 Suzanne Wilkins, MA, is a That Takes Ovaries (TTO) women's empowerment event and workshop leader as well as a Leading a Bold Life (LBL) event leader. She is a coach and consultant with over 20 years of experience in developing leaders and executives in Fortune 500 companies. Wilkins utilizes her extensive facilitation experience to help women and men celebrate and learn from those critical moments of courage that define a life, as well as the everyday acts of boldness that empower a person. As Principal of Frazier Wilkins Associates, Wilkins helps organizations develop and retain their valued employees, and helps individual leaders identify and develop strengths in order to enhance influence and impact. Wilkins also coaches participants enrolled in Harvard Business School executive education programs. Formerly, as Interim President, CEO and Director of Program Services for The Partnership, a non-profit leadership development and career mentoring organization, Suzanne focused on developing leaders of color for increased impact. Suzanne is also a playwright-actress who uses the power of theater as a tool for transformation. She is a gubernatorial appointee to the board of Mass Humanities and a member of the board of the Boston Center for the Arts.
---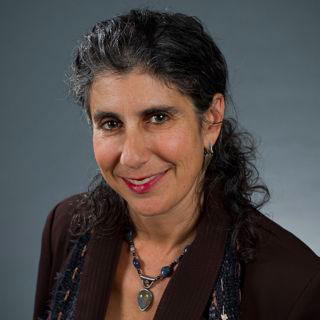 Zoe Sameth, MS, is a That Takes Ovaries (TTO) women's empowerment event and workshop leader and a Leading a Bold Life (LBL) event leader who brings over twenty years of experience to her work with schools, organizations and individuals. In addition to leading TTO and LBL events around the U.S., Zoe uses these models of empowerment to help girls at risk in Nepal, and prostituted women and girls in India, including those who have been sex trafficked. Her bilingual (Spanish/English) consulting, training, and coaching services include Women and Girls' Leadership, Mindfulness and Compassion Practices, Team Building and Communication, and Relaxation/Stress Reduction/Self-Care. Zoe has a Master's degree in Experiential Education and has taught and facilitated groups over the past two decades in traditional classrooms (kindergarten through college), outdoor settings and the workplace. In addition to her teaching and consulting work, Zoe is a writer and dramatic performer with an award-winning solo theater piece about her experiences living in Sri Lanka. Zoe was featured as a ¨Hometown Hero¨ by Channel 5 news for her creative empowerment work with Bay Area youth and young adults. She is also the recipient of the Truman Scholarship, a U.S. government fellowship awarded to individuals with exceptional leadership abilities.
---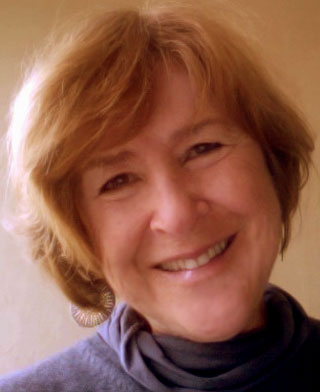 Cecelia Wambach, PhD, is a That Takes Ovaries (TTO) women's empowerment event leader and a Leading a Bold Life (LBL) event leader, as well as a TTO book contributor. Cecelia has thirty years of group leading under her belt, facilitating workshops for a range of participants on a variety of topics, including anti-racism and multiculturalism workshops in urban communities for city personnel (including police and firefighters); seminars for high school and college-aged women, assisting them to become socially active and engaged; and weekends for ministers on how to identify and clarify their roles as community-based leaders. Cecelia is also Professor Emerita of Education at San Francisco State University and a long-time leader in teacher education with a focus on mentoring young teachers of color. She is a former nun who volunteered with Martin Luther King, Jr. in the Civil Rights movement and the Poor People's Campaign.